Courses of Study 2022-2023
[ARCHIVED CATALOG]
Industrial and Labor Relations
---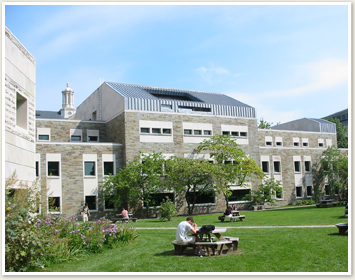 The ILR School prepares graduates for leadership positions in many fields, including labor relations, business, law, government, and public service. Founded as the School of Industrial and Labor Relations, ILR has the largest undergraduate program in the country devoted entirely to the study of people, policies and processes in organizations and the workplace. Approximately 970 undergraduate and 200 graduate students benefit from the personalized, supportive learning environment that encompasses six departments grounded in the social sciences:
Human Resource Studies
International and Comparative Labor
Economics
Labor Relations, Law and History
Organizational Behavior
Statistics and Data Science
To enhance classroom study, ILR students can take advantage of international opportunities in more than 40 countries. Credit internships in a variety of fields and global locations help students gain practical experience; recent internship sites include the International Labour Organization, the White House, Major League Baseball and Walt Disney World. In addition, students benefit from Catherwood Library, which has the largest, most comprehensive collection of materials on work and employment in North America.
When ILR students graduate, they join an 13,000+ alumni network that reaches every corner of the world. Alumni work as leaders at Fortune 500 companies and in diverse fields including human resources, law, management, labor relations, unions, government and public service. Learn more about the ILR School at www.ilr.cornell.edu.
---