Courses of Study 2021-2022
[ARCHIVED CATALOG]
Athletics and Physical Education
---
*Notice regarding PE Swim Test Requirement for Academic Year 2021-2022:
In light of the extraordinary circumstances surrounding the pandemic and the Ithaca campus:

Seniors planning to graduate in December 2021 or May 2022 will have their swim test requirement waived; if the swim test requirement for this specific portion of the student body has not already been completed, it will not be required.
Further, students entering their first year in either the Fall 2021 or Spring 2022 term will not have to pay the swim-test fee to take their test at a later date.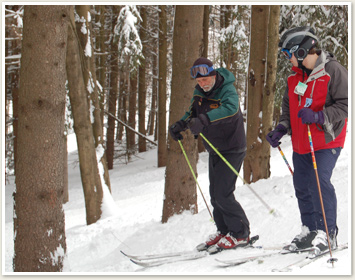 The courses and fees described in this catalog are subject to change or cancellation at any time by official action of Cornell University. For the most current information on Physical Education courses, visit www.pe.cornell.edu  or call (607) 255-4286. For Outdoor Education courses, visit www.coe.cornell.edu or call (607) 255-6183.
Enrollment in any course is limited by the space available. Other restrictions or prerequisites are included in the course description. Most courses are coeducational. The specific time and place of class meetings, as well as information about fees, are available on the Physical Education website or by calling (607)255-4286). Outdoor Education information is available on the Outdoor Education website or by calling (607) 255-6183. Course fees are billed through the Office of the Bursar. Additional course offerings may be listed on both websites as the curriculum is frequently reviewed and changed.
Drop deadlines for Physical Education and Outdoor Education courses are earlier than university deadlines. Outdoor Education deadlines may often be earlier than Physical Education deadlines. Students are responsible for all course fees after Physical Education and Outdoor Education course drop deadlines have passed. Cornell Outdoor Education (COE) courses may be added any time by registering at Outdoor Education site or calling (607) 255-6183.
Please see a special statement regarding swim test requirements for Fall 2021, pertaining to graduating seniors and entering first-year students, on the University Graduation Requirements  page.
Administration
Jennifer Gudaz, director of physical education
Frederick DeBruyn, associate director of physical education
---