Courses of Study 2021-2022
[ARCHIVED CATALOG]
Cornell Tech
---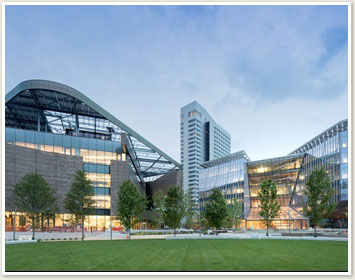 Cornell Tech is a revolutionary model for graduate education that fuses technology with business and creative thinking. We bring together like-minded faculty, business leaders, tech entrepreneurs and students in a catalytic environment to produce visionary ideas grounded in significant needs that will reinvent the way we live.
Cornell Tech focuses on creating pioneering leaders and technologies for the digital age, through research, technology commercialization, and graduate-level education at the professional masters, doctoral, and postdoctoral levels.
The Joan & Irwin Jacobs Technion-Cornell Institute embodies the academic partnership between the Technion-Israel Institute of Technology and Cornell University at Cornell Tech. The Jacobs Institute promotes and leverages a synergy between its parent institutions to offer a global perspective on technology transfer, commercialization and entrepreneurship.
Cornell Tech: tech.cornell.edu
---